1. The St. Lawrence Seaway
Kahnawà:ke means "the place on the rapids". A village of proud Kanien'kehá:ka (Mohawk) fishermen and skilled navigators of the rapids adjacent to our territory. Our skills on the water were highly sought after by both the French and English colonists. We knew how to read the currents, the wind, and the fishing spots.
The St. Lawrence Seaway severed our physical access to the river and caused damage to our cultural connection to the waters and the foods that sustained us for generations. We were cut off from our gathering places and lost access to our fishing spots. A study in 1997 revealed that many people regarded fishing as a cultural activity of the past and were afraid of eating fish from the river due to contamination concerns. Although several families still hold the knowledge of the river and keep our fishing practices alive, the socio-cultural impacts of the seaway were passed through the generations and the effects can still be felt today.
The clay and riprap material from the seaway construction was placed on the land, including on our once beautiful islands. The islands were merged into one and we were left with a rocky and inhospitable environment, today known as Tekakwitha Island.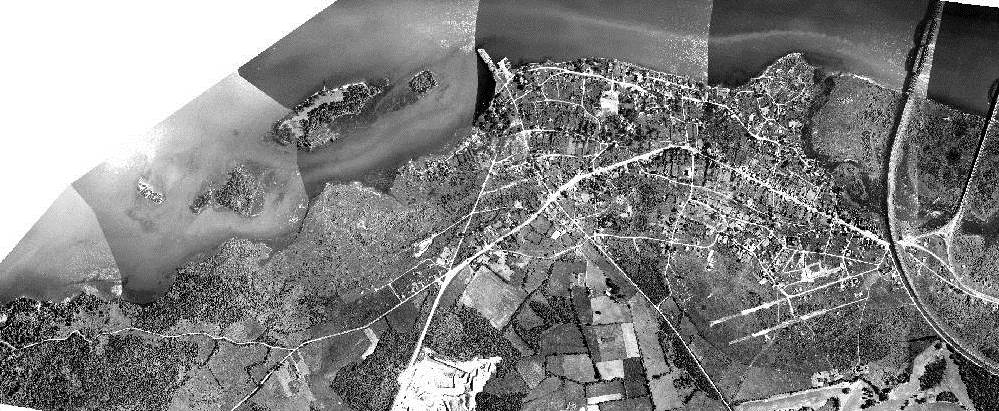 Pre-seaway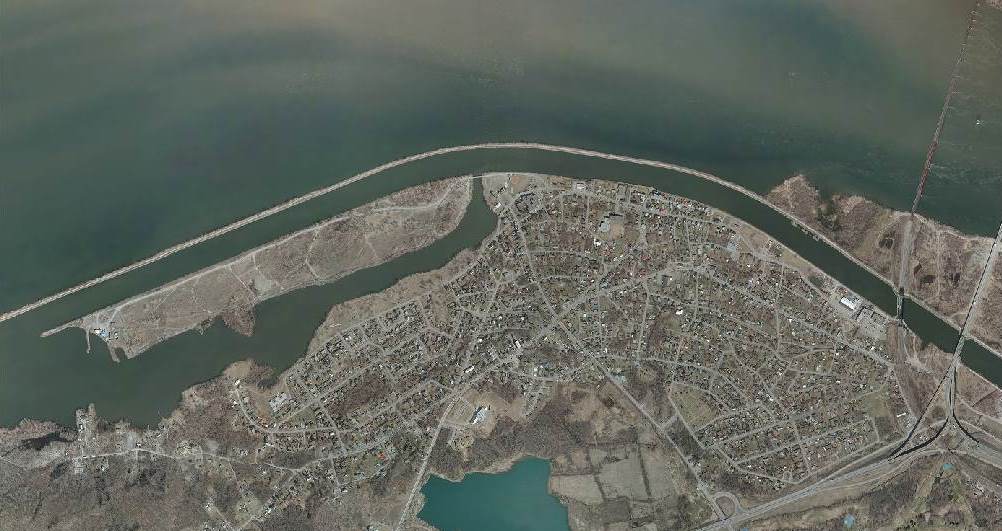 Post-seaway
The bay adjacent to the island, now called Tekakwitha Island, became our last convenient access to the river and the community shifted our focus to this area. A canoe club (Onà:ke Paddling Club) was established in the bay and families tried to maintain some of our traditional activities on the water.
However, after a few short decades, changes started to become apparent. Fish habitat started deteriorating, the water levels were lower, the bay was filling with sediment, and aquatic plants proliferated to the extent that paddling became impossible during most of the summer months.
With our last remaining access to the river threatened, KEPO started studying the environmental problems and looking for solutions to remediate the Bay. Here is a list of some of the studies we carried out:
2008 Shoreline Characterization Study
2011 Recreation Bay Assessment
2012–2014 Fish and Fish Habitat Studies
2015 Recreation Bay Modeling
2016–2017 Recreation Bay Remediation Design
In 1956, the president of the Saint Lawrence Seaway Authority stated: "We have made plans to maintain a good swimming area at the upper end of the village and we are making arrangements to keep water in the bay fresh" (Lionel Chevrier, President, Saint Lawrence Seaway Authority, July 30, 1956). This promise will not be forgotten.
Our children never knew Kahnawà:ke as it was before the seaway, but the important teachings they receive about our culture and traditions will build new relationships to the river that our ancestors fished and skillfully navigated. KEPO is committed to restoring our Recreation Bay so that we can continue to gather, fish, swim and paddle, and ultimately encourage our next generations to love and protect the river as our ancestors did.
---
2. Climate Change "Coming soon"
---
3. Invasive species "Coming soon"