back
As can be seen in this aerial photo, Kahnawà:ke is a "sea" of green, natural habitats surrounded by the development in the neighbouring municipalities.
"Species at Risk" refers to plants or animals that have been given a special status because there is some risk that it may disappear from the wild. In Canada, it is used to apply to any species that is either extirpated, endangered, threatened, or of special concern.
Special Concern: a wildlife species that may become threatened or endangered because of a combination of biological characteristics and identified threats.
Threatened: a wildlife species that is likely to become endangered if nothing is done to reverse the factors leading to its extirpation or extinction.
Endangered: a wildlife species that is facing imminent extirpation or extinction.
Extirpated: a wildlife species that no longer exists in the wild in Canada, but exists elsewhere in the wild.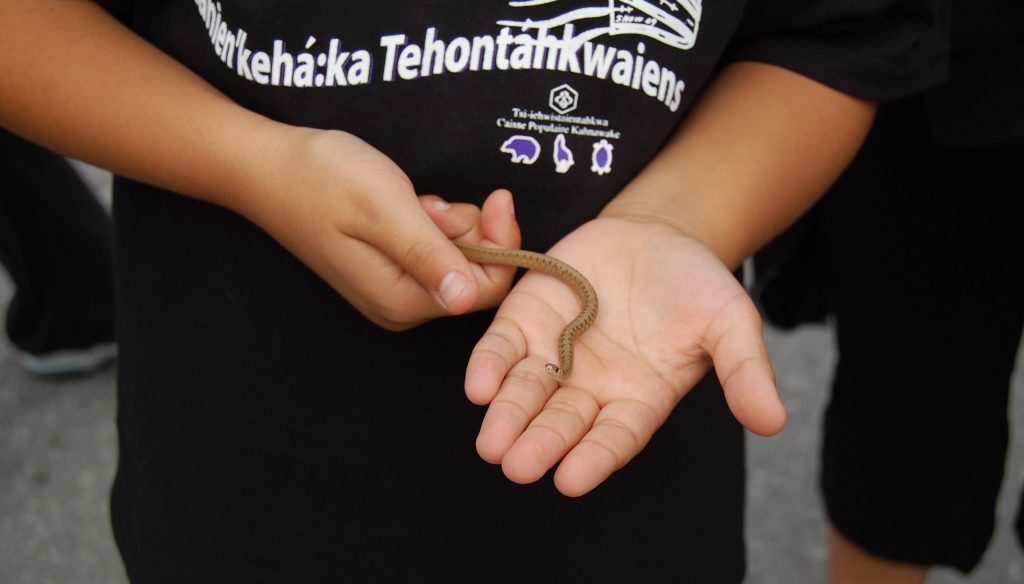 Quebec has a slightly different way to designate Species at Risk.
Species that is susceptible of being designated threatened or vulnerable: wildlife species that have the potential of being designated threatened or vulnerable due to their preoccupying situation, either because of their restrained distribution, low population densities, or decline in their population.
Vulnerable species: wildlife species whose survival is precarious, even though its disappearance is not expected yet.
Threatened species: wildlife species whose disappearance is expected to take place.
The term used for a wildlife species that no longer exists anywhere in the world is "EXTINCT".
Species at Risk studies in Kahnawà:ke
In 2004 funding became available through the Aboriginal Fund for Species at Risk (AFSAR) to study species at risk in our territory and develop plans to protect, restore or enhance habitat that supports their survival. The Kahnawà:ke Environment Protection Office has been accessing these funds for more than a decade, and, building upon past studies, KEPO has been developing a greater understanding of the many species that share our territory. Here is a summary of our species at risk research. These studies have helped to build the capacity of KEPO and our community to better understand our natural environment and how to protect it.
2004-2005: Mapped the different types of habitat in the community and determined which species at risk may be present in these habitats.
2005-2006: Carried out field inventories to identify bird and plant species at risk. Four birds and 20 plant species at risk were identified in Kahnawà:ke during the first year of fieldwork.
2006-2007: Carried out training and developed KEPO's capabilities to manage and map our data using a Geographical Information System (GIS). GIS is used to enable good decision-making for the protection of species and their habitats. Field inventories were carried out for plants, birds, fish, reptiles and amphibians.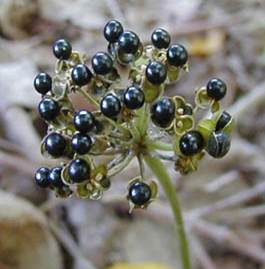 Wild garlic
2007-2008: Mapped all the wetlands in the community with support from Ducks Unlimited. 20% of the community is covered by wetlands, most of which are threatened by some kind of human activity.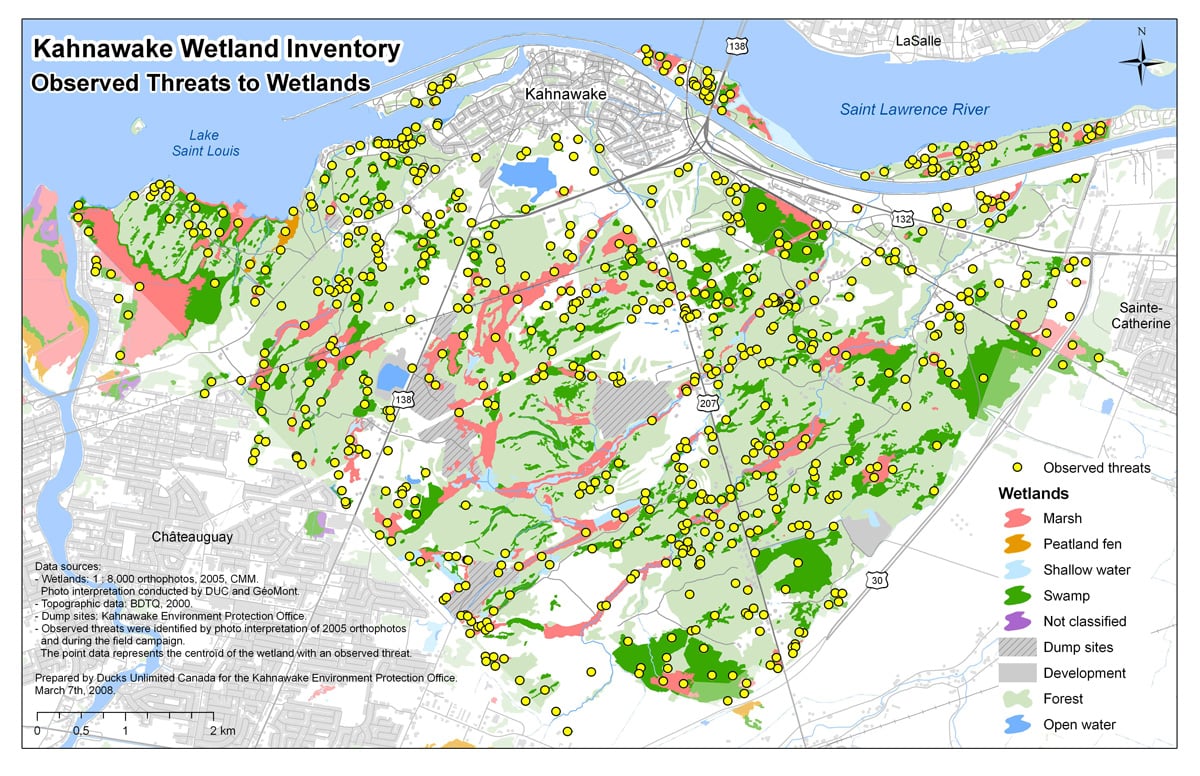 Carried out field inventories for birds, reptiles and amphibians to build more knowledge about the species inhabiting our ecosystems. Of the 148 bird species inventoried in Kahnawà:ke, the presence of six birds at risk were confirmed, including the least bittern, bald eagle, peregrine falcon, caspian tern, rusty blackbird, and chimney swift. 15 different reptile and amphibian species were found during the field surveys.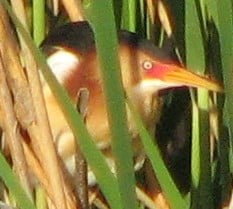 Least bittern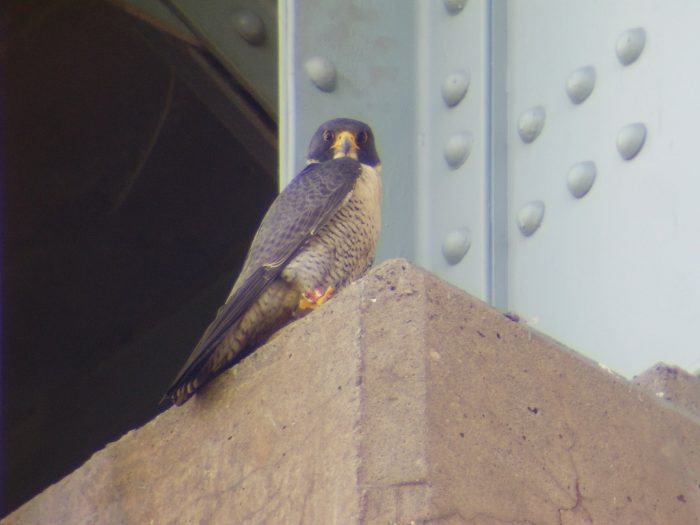 Peregrine falcon
2008-2009: Developed Stewardship Guides for some important sites describing the habitat and land-use pressures, and detailing conservation recommendations for landholders. A follow-up bird survey was also carried out. A total of 65 bird species were recorded during the 2008 fieldwork season. The three most common birds observed in 2008 were the cedar waxwing, the red-winged blackbird, and the tree swallow. Combining the results from historical data with the 2008 survey, a total of 148 bird species have been detected in Kahnawà:ke.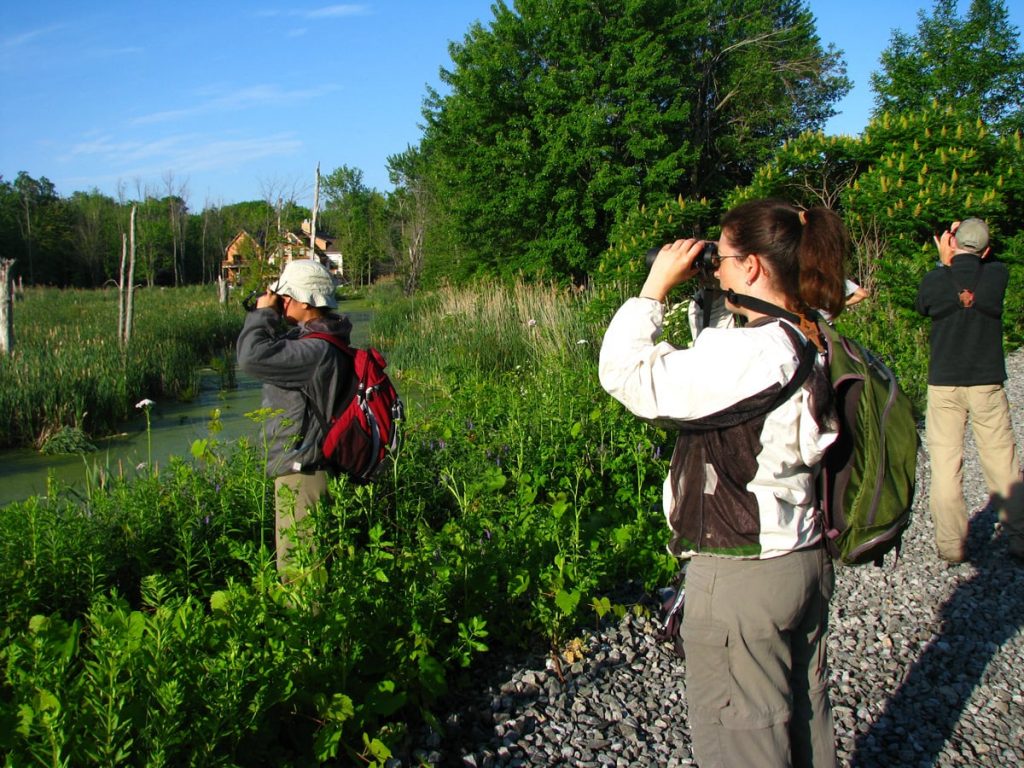 2010-2013: Carried out a fish and fish habitat study to assess the health of the fish and the habitats they need to survive. According to the study the North Creek was rated as a poor habitat and the only watercourse where fish were found to have a high proportion of disease. The Recreation Bay was rated as a very good habitat and the Suzanne River had the highest biodiversity (24 fish species including the presence of one fish species intolerant to pollution: the blacknose shiner). One fish species at risk was caught in June 2012 in the Little Suzanne River: the American eel.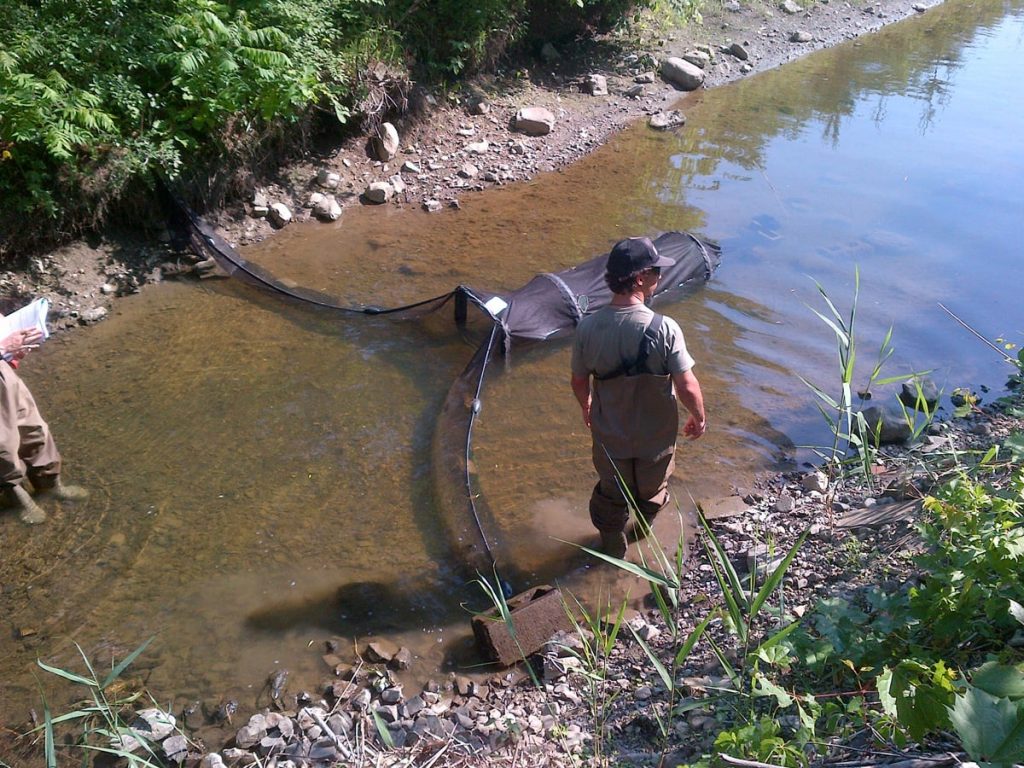 We also developed a strategy for monitoring the surface waters in the community so we can assess the health of the waters and start to see trends that may require remediation action.
2014-2015: Carried out a Species at Risk Assessment within the Recreation Bay and Big Fence Bay. Although Big Fence Bay was deemed to provide very good habitat diversity, the study confirmed the on-going sedimentation problem occurring in the Recreational Bay. Increased nutrient loading associated with the sediment has led to increased plant and algae growth, characteristic of eutrophic conditions. The current state of the Recreational Bay is likely having a detrimental impact on fish and fish habitat within the bay.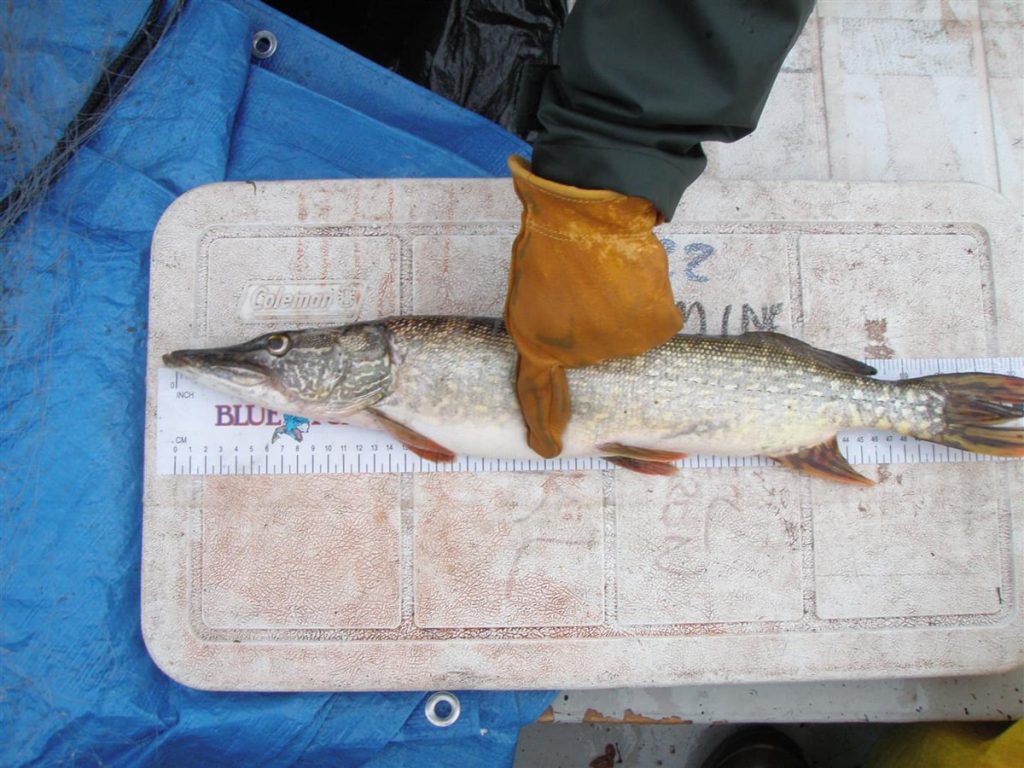 2015-2016: Identified important habitats, prioritized areas for protection efforts, and carried out detailed characterizations of these areas. We also established a small butterfly garden on Tekakwitha Island to improve the habitat for the monarch butterfly, a species at risk.
2016-2017: Developed a Turtle Management Plan to protect, restore and enhance turtle habitats in the community. The butterfly garden was expanded and we launched a "Pollinator Challenge" to encourage people to establish wildflower gardens in their yards throughout the community, and develop a pollinator corridor that will provide important habitat for pollinators. We also carried out research to start addressing the invasive plants that are threatening our habitats, and developed this website.
The website you are reading now was developed using funds from the AFSAR program and will help to raise awareness about the Species at Risk inhabiting our territory and how we can work together to protect them.
Check out our Education and Advocacy section to view some of the educational materials we developed throughout the years about the ecological importance of our habitats and the species at risk in our community.