back
In the past, garbage coming from the larger urban centres in the region was brought to Kahnawà:ke to be dumped. Some landowners were aware of the dumping, but most were not aware of the scale or content of the waste. In many instances, waste was dumped without the community's knowledge, in the cover of night. Between the 1960s and 1980s many sites existed that received construction waste and other garbage. These sites created tension between neighbours in Kahnawà:ke and eventually to grassroots opposition that led to the creation of the Kahnawà:ke Environment Protection Office. Unfortunately, the environmental legacy of these former dumpsites remains and the sites continue to be a difficult challenge for the community.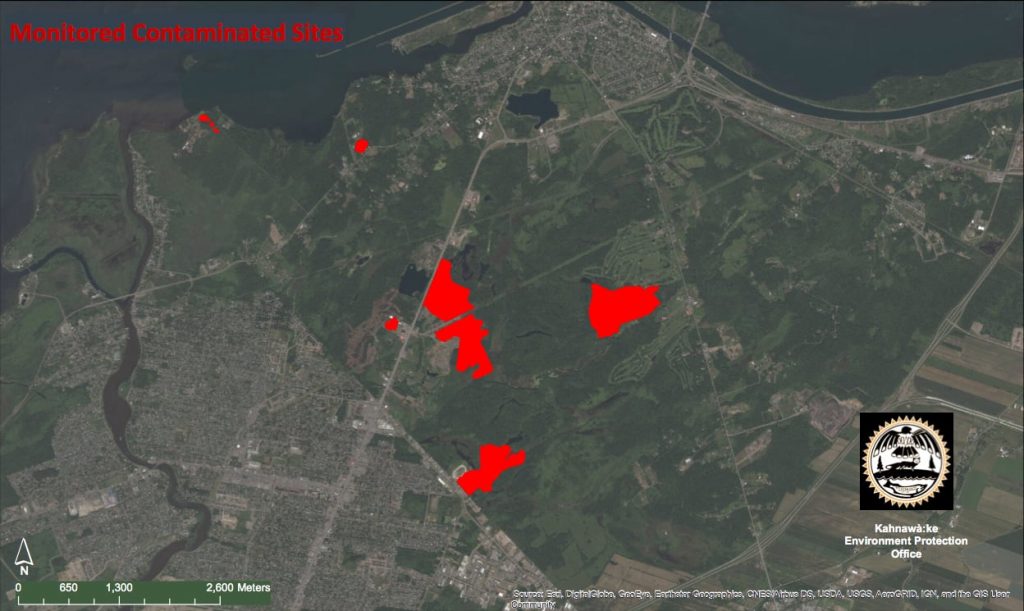 Six sites have been identified as an on-going risk to the public and have been the focus of interventions by KEPO. Due to their large size, clean-up is currently not possible. KEPO has been monitoring and investigating these sites since the 1980s to understand the risks posed to the surrounding neighbourhoods. This has included:
Installing monitoring wells on the dumpsites;
Collecting and analysing water samples;
Digging test pits to examine the waste;
Categorizing the level of hazards based on federal criteria;
Determining groundwater flow patterns; and
Testing wells of community members living nearby to ensure that no contaminants have reached their wells.
Since the 1980s, these six former dumpsites sites have been the subject of many studies by KEPO including Phase I and II Environmental Site Assessments in order to determine the extent and nature of the waste, and the levels of contamination in the soil, sediment and water. Phase III Environmental Site Assessments have also been carried out on these sites in order to understand if and how the contamination is migrating from the sites into the surrounding areas. Groundwater monitoring was carried out from 2000-2010 in monitoring wells installed in and around the former dumpsites, and drinking water wells in nearby homes.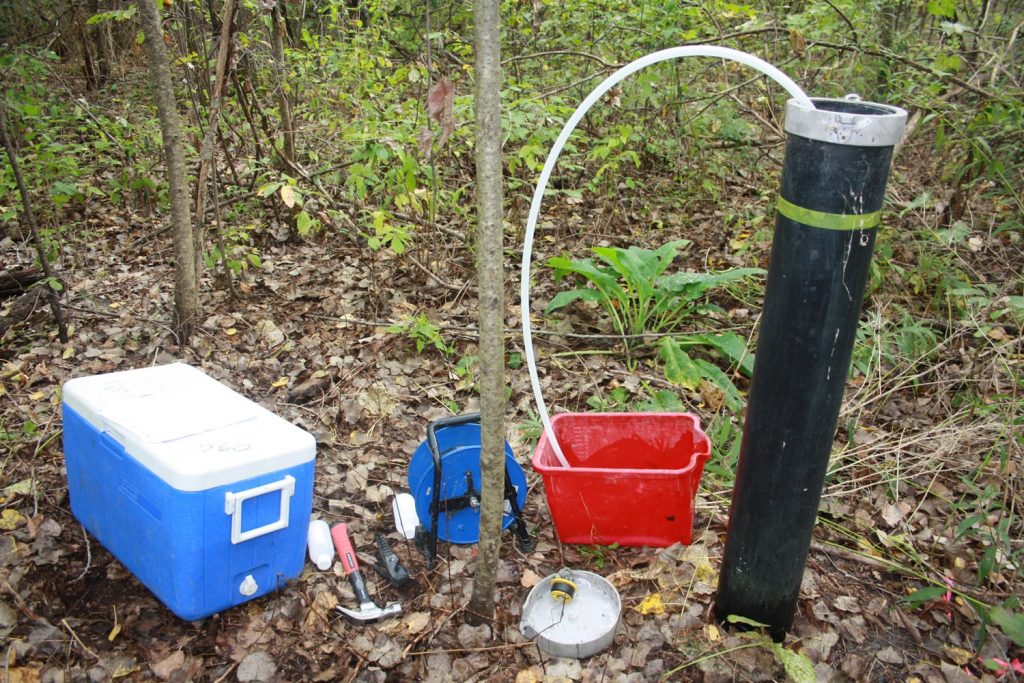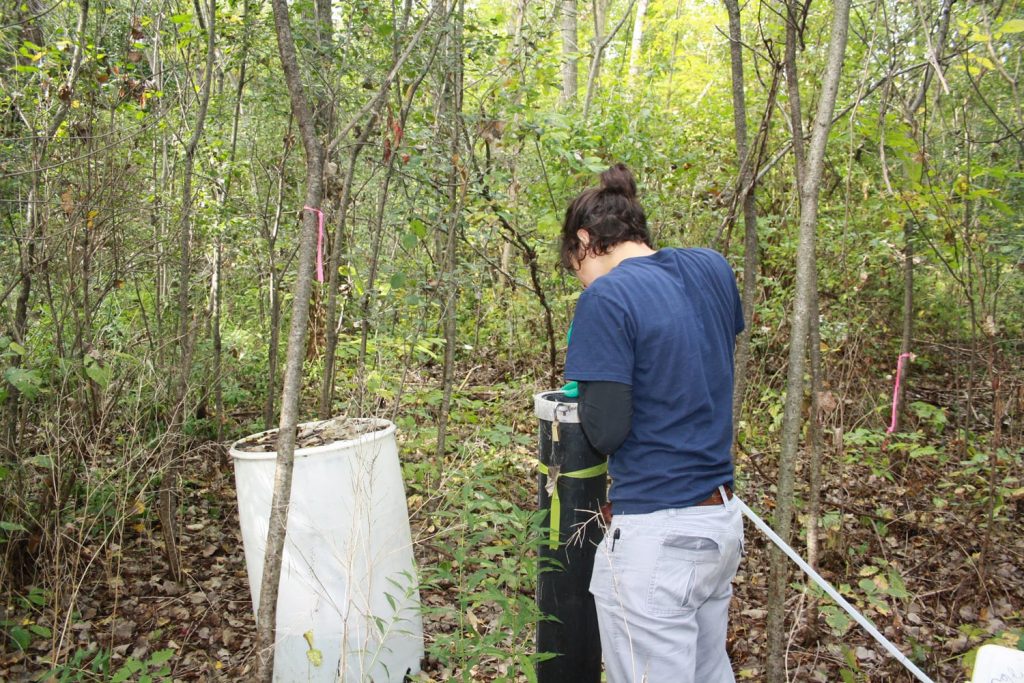 In 2015, KEPO carried out an Options Analysis study at three of the former dumpsites in order to determine options for more permanent solutions. This study recommended options for each of the three sites that would benefit drinking water and the environment. KEPO is currently working to acquire funding to implement the identified solutions. In the meantime, KEPO will begin a new monitoring program to sample private drinking water wells in proximity to the six dumpsites to ensure that the groundwater to these wells has not been impacted. For more information or to view full reports of work completed at the sites, please contact KEPO at (450) 635-0600.